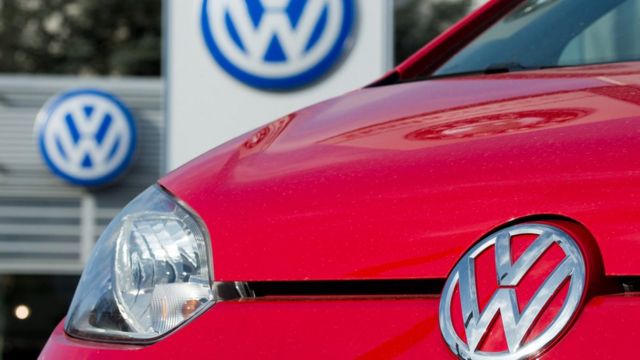 In May 2022, drivers affected by the Volkswagen Dieselgate scandal received the good news that the carmaker settled and agreed to pay £193 million as compensation. Over 90,000 claimants received around £2,120 each. VW also spent an additional amount for other legal fees, which brings the total compensation to £3,000 per affected driver.
Despite the settlement, Volkswagen did not admit any loss, causation, or liability. However, they did issue an apology to customers who were victimised by their use of two-mode software for their EA189 diesel-powered vehicles. The carmaker also assured the public that they will keep working hard to get back the trust of car owners.
The VW diesel emissions case was supposed to go to court earlier this year, in January 2023. It would have been a lengthy, complicated, and expensive trial. The VW group litigation order (GLO) was set to become the biggest claims case of its kind in the UK had the settlement not pushed through.
VW, the first carmaker to be implicated in the 2015 Dieselgate scandal, was the subject of a claims case brought to the High Court for the alleged use of defeat devices in their diesel vehicles. Customers who purchased certain models of Seat, Škoda, Audi, and Volkswagen vehicles said the German manufacturer mis-sold the vehicles to them. They were led to believe that they bought high-performing, environment-friendly, and emissions-compliant diesel vehicles.
US authorities, specifically the California Air Resources Board and the Environmental Protection Agency (EPA), were the first to discover the defeat devices. Thousands of VW and Audi diesel vehicles sold in America were equipped with the illegal software. The carmaker was ordered to recall all affected vehicles. Since 2015, VW has spent approximately £26 billion in fines and fees. They have also settled with US car owners.
Affected car owners in the UK filed a GLO in the hopes that Volkswagen would also give them the compensation they deserve. Last year's settlement agreement sealed the deal for the car owners. Now, owners of Vauxhall vehicles affected by the scandal are hoping they would be next on the list.
Vauxhall emissions claim
Compared to Volkswagen and other carmakers involved in the diesel emissions scandal, Vauxhall's case happened quite recently. Nevertheless, thousands of drivers have already approached solicitors hoping to file a Vauxhall emissions claim.
Allegedly, it was the KBA (German Federal Motor Transport Authority) that first discovered defeat devices for cheating emissions tests in some of Vauxhall's diesel vehicle models. The devices are intended to reduce emissions during regulatory testing and, in the process, misrepresent the vehicle's real emissions.
A defeat device immediately reduces emissions levels once it senses that a vehicle is being tested. Emissions are kept within the legal limits, but once the vehicle is out on the road for real-world driving, it releases excessive amounts of nitrogen oxides, also known as NOx. NOx is a group of highly reactive gases that cause adverse health impacts.
Vauxhall diesel vehicles that were purchased between the years 2008 and 2019 are the ones that were fitted with the defeat devices. The KBA ordered the recall of all affected vehicles.
The life-threatening effects of NOx
A person exposed to NOx emissions can suffer long-term and life-threatening health impacts. Nitrogen oxide is a powerful and reactive combination of gases, including nitrogen dioxide (NO2) and nitric oxide (NO). Both gases are pollutants that contribute to the formation of acid rain and smog. NOx also produces ground-level ozone, a pollutant that can weaken and destroy crops, plants, and other vegetation.
NOx can also affect a person's mental health. Constant exposure can lead to frequent and unexplained episodes of depression and anxiety. Cognitive health may also be affected, and once it weakens, dementia can slowly set in.
The health impacts resulting from NOx emissions exposure can be serious and life-threatening:
Pulmonary oedema (when your lungs are filled with liquid)
Chronic obstructive pulmonary disease or COPD (leading to breathing difficulties and other lung issues)
Asthma
Asphyxiation
Cancer
Laryngospasm
Cardiovascular disease
Premature death
These negative impacts are what drivers are exposed to every time they drive their defeat device-equipped vehicles. Authorities believe that carmakers should be held responsible for the dangers that affected drivers are subjected to. These carmakers are also guilty of giving more importance to profit than protecting humans and the environment.
These deceitful actions should compel any affected driver to bring their carmaker to court via a diesel claim.
Can I file my diesel claim?
Any driver whose vehicle is fitted with a defeat device can claim emissions compensation. To find out if you are eligible, visit Emissions.co.uk as they have all the important details you need to know.
Once you've determined your eligibility to receive compensation, find an emissions expert who can help you with your diesel claim. Your first task would be to decide whether you'll file an individual case or if you will join a Group Litigation Order.
Volkswagen Compensates UK Drivers with £193m – Is Vauxhall Next?